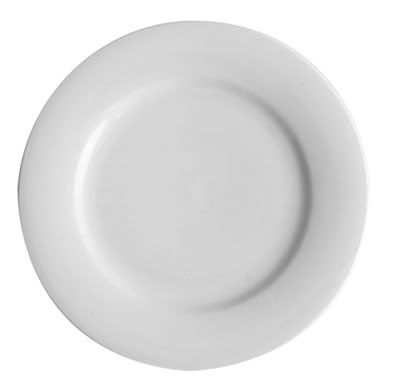 I'm not so fussed about the song (it has that air of 90s alt rock about it), but the food in the video for Cobra Khan's 'Liquid Separation' intrigues me something wicked. The rice dish with fish in a cream sauce. The red vegetable mould. The mince tartare. The jelly with citrus rind. All of it.
I seem to have reached a stage where I'm so bored with the dishes I've been cooking of late (roast chicken with saffron nut stuffing, Jesus fries, Toblerone chocolate mousse, balsamic and feta green beans, salt and pepper-crusted lamb cutlets, etc.) that I'm bored in the kitchen. This has happened every now and again but usually for reasons of not having the time to cook. Since my parents headed overseas a month ago, time in the kitchen hasn't been an issue nor has there been a dearth of people to cook for while I have the place to myself.
If I ate pig, I'd get right behind @Tomatom's (it's a twitter thing) pork fixation. It wouldn't require much prodding given how mesmerising Ryan Farr's online tutorials over here have proved in recent months. My fascination has certainly reached a point of frustration at such a thing not being generally available here in New Zealand (although I would be very happy to be proven wrong on that point). I mean, how awesome would it be to be taught how to hack your way through a pig beast to produce a dizzying array of tasty treats? Very, is the answer I'm looking for people.
This would be something I'd be really keen to get behind and, where appropriate, to drag as many of my friends along as I could muster. Hands-on cooking classes that go beyond simply turning up somewhere to watch someone else cook and then try what they made.
Surely I'm not the only one to think it worthwhile.
Surely.
UPDATE: Ok, so maybe I forgot I have this mad thing for katsudon and katsudon happens to be crumbed pork fillet with savoury egg and onion on rice. Oh and gyoza too. Oh god. Ok, maybe I do eat some pork, just not ham or bacon or proper pork.